To participate in Saturday morning, teachers had to buckle their seatbelts and take off at the BahianAgo Linhas Aéreas, bound for Paulo Freire Airport to meet the "teacher who marked your life?". Received by the cabin manager, Prof. Luiza Ribeiro, and the team of flight attendants, the 'passengers' were guided by the captains, Prof. Dr. Maria Luisa Soliani and Prof. Dr. Lea Anastasiou, with psychodramatic dynamics for elaborate the ideal of "Which teacher do we want to be?", theme of the last workshop.

Like a kind of plane/time machine, the participants remembered the masters who went through their lives and who left lessons of "knowing how to do" the role of teacher.

The exchange of experiences was so productive that it culminated in a great celebration held at the end of the meeting. Each teacher was able to reflect on their planned goal: which teacher they want to be. This message was intended for his future students and sent in balloons released into the sky, in a kind of ceremony.
Golden butterfly

This year, for the first time, the traditional Borboleguim de Ouro award included two winners: Prof. Dr. Marta Menezes, former coordinator of the Medicine course, and Prof. Roseny Ferreira who also coordinated the Physiotherapy course in recent years .

Both were recognized by the institution for their tireless effort and dedication in the dissemination of knowledge, among students and professors, making their courses remain as references in Bahia and Brazil.

Created in 2010, the award is given during the Pedagogical Forum of Bahiana to professors who stood out for their collaboration in the construction of knowledge and the dissemination of knowledge, acting both within the institution and for the good of society.

"We know how to cover ourselves in the differences. We have people of many styles, some more 'travelers' and others more focused, and we understand our result in this that is complete, in a path we have traveled and the opportunity to do things, to be able to make mistakes and get it right, but always to make it work together." , declared Prof. Dr. Marta.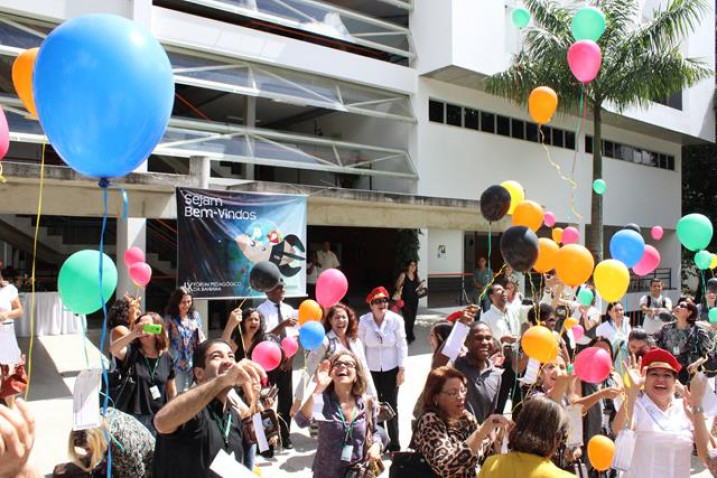 Photos_IX_Forum_Pedagogical_(750).JPG