The Bahia Academic League of Oral Health Education (LABESB) carried out a project to promote oral health in the fishing village of Barra de Serinhaém, located in the municipality of Ituberá, 317km from Salvador. The activity took place from December 8 to 15, 2018, under the coordination of Professor Antônio Pitta Correa, and included the participation of dentists Maria Carlota Neves Dourado Correa, Humberto Lucas Bastos de Souza and Eduardo Azoubel, in addition to 11 members of LABESB, being them from the 5th to the 10th semester of the Dentistry course at Escola Bahiana de Medicina e Saúde Pública.

During the action, 535 clinical dental procedures were performed, including: 111 supervised brushings, 111 topical applications of fluoride, 39 Atraumatic Restorative Treatments (ART), 102 permanent tooth extractions, 7 deciduous tooth extractions, 86 CR restorations, 1 endodontic approach, 60 scrapings supragingival and 9 sealants.
The social responsibility activity was supported by the Brazilian Dental Association (ABO), Colgate, SDI and the Municipality of Ituberá, through the Departments of Education and Health. LABESB's participating students were Pedro Henrique Gama Fróes, Taísa Midlej Martins da Silva, Juliana Rios de Oliveira, Marcella Andrade Brito, Karoline Carvalho Machado Santos, Vitória Rodrigues de Santana, Ellen Silva dos Santos, Lidinês Moreira da Silva, Moisés Vila Flor Santos Neto, Ana Caroline Rocha de Almeida and Bianca Novis Gordilho.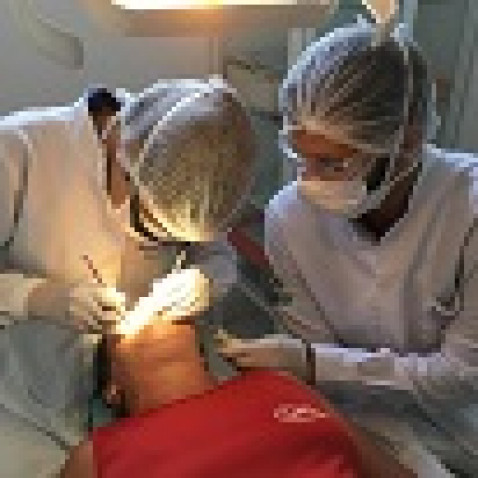 highlight-labesb-20190226172902.jpg