A Escola Bahiana de Medicina e Saúde Pública participated in the Best Practices Forum, on April 25, at the Campus Pituaçu of the Catholic University of Salvador (UCSAL). The event was promoted by the Brazilian Association of Human Resources (ABRH-BA) and aimed to present the projects that won the Ser Humano Luiz Tarquínio 2018 Award. Bahiana it won first place in the award, which took place in December last year, with the initiative "Unidiversity: We are all in one", a program that focuses on working with people with disabilities (PCDs).

The Ser Humano Award is ABRH-BA's recognition of successful cases in the area of ​​people management and is intended to encourage and disseminate good practices, so that they can inspire people and organizations.

The manager of the Strategic Management of People and Organizational Learning (GEPAP) at Bahiana, Telma Bastos, the institution's representative at the forum, presented the Unidiversity Program to the public and tells how the experience was. "The event was marked by strong participation from those who were present. The public was very sensitive to the themes presented. Many expressed interest in knowing the Bahiana in a technical visit and asked for support in the implementation of an inclusion policy within their organizations".


University
The "Unidiversity: we are all in one" Program was conceived in 2006 and aims to include professionals with disabilities in the work environment. These employees, from different educational backgrounds, are selected and trained to work in the Bahiana, receiving follow-up from GEPAP throughout their trajectory, so that they can increasingly develop in the institution and, thus, be valued for their potential.
Fórum
The Best Practices Forum program also included the magna lecture "Enchanting companies if , given by the director of Human Resources and IT at Kordsa - South America, Luiz França.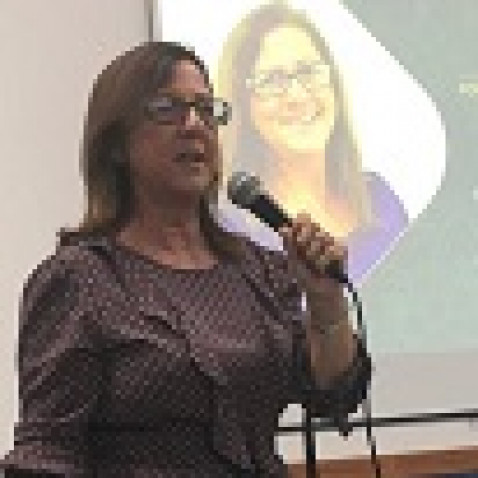 bahiana-telma-premio-serhumano-foto-20190517150008.jpg