The first edition of the second half of 2018 of the Bahiana for one day it took place on July 25, with the visit of students from Colégio Favo to Campus Cabula. The program was divided by knowledge area, in order to provide high school students with professional guidance and contact with the academic environment of the Bahiana, in addition to presenting the institution's infrastructure.

The visit itinerary covered activities related to courses in Medicine, Physiotherapy, Dentistry, Physical Education, Nursing, Psychology and Biomedicine.

To present the Medicine course, the monitors from the morphofunctional science group exposed, under the guidance of Professor Suzana Araújo, the curricular components classified into four stations in the morphofunctional laboratory: musculoskeletal system, genitourinary and digestive system, neuroendocrine system and cardiorespiratory system. To do so, the sophomores were subdivided into small teams through alternating rounds.

In Room S01, PAV III, the Experimentation in Electrotherapy activity took place, with the aim of highlighting the practices of the Physiotherapy course. The person responsible for this step was teacher Rachel Trinchão. In Dentistry, the administrative supervisor of the Dental Center, Lísia Oliveira, presented the Dental Center of Bahiana, including its structure and forms of service.

In the Laboratory of Study of Movement / Skills in Physical Education, the laboratory routine in sports science was explained by professor and coordinator Clárcson Plácido, who congratulates the initiative for representing an opportunity that students have to get closer to the university routine.

Students were also able to learn and participate in behaviors involving cardiopulmonary resuscitation (CPR), in the Nursing laboratory, with Professor Ronesca Santana Dias. In room S07, PAV III, teacher and coordinator Sylvia Barreto mediated the Myths and Truth about Psychology activity. The activities related to the Biomedicine course were applied in the Microscopy laboratory, with Professor Adalardo Carneiro.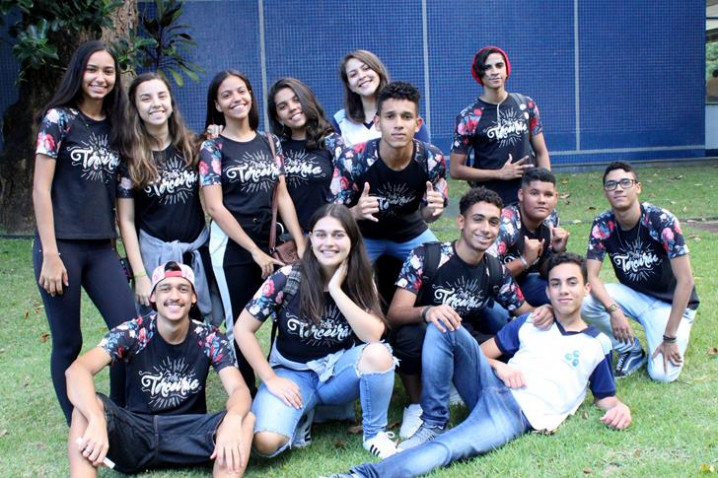 college-favo-participates-in-bahiana-for-a-day-20180801134914.JPG