The 17th edition of the Dentistry Journey of Bahiana (JOBA) will definitely be exceptional!

In the year in which the Dentistry course at Bahiana turns 20, the commemorative activities began on March 22, the night on which the Pre-Joba I with the lecture "Suddenly... dentist! Did I graduate or did I get screwed?", given by Dr. Marcus Lima, specialist in Pediatric Dentistry, Orthodontics and Orthopedics, postgraduate in Facial Harmonization and Botulinum Toxin, master pratictioner in NLP.

The program was officially started with the words of the coordinator of the Dentistry course, prof. Urbino Tunes, chairperson of the Joba faculty committee, prof. Cecília Azoubel and the chairperson of the Joba faculty committee Marcus Vinícius Góes Rios.

According to Marcus, this year, participants can expect a completely different Joba. "It will be a commemorative journey of 20 years of the course of Bahiana and we will have many surprises. It will be a Joba focused on entrepreneurship. We will have the I Meeting of Dentistry for Special Patients, with the team of the Brazilian Association of Dentistry for Special Patients (ABOPE), the Meeting of Facial Harmonization, the I Meeting of Entrepreneurship in Dentistry and many other activities."

On April 5th, the Pre-Joba II, with the lecture "Workflow of virtual planning for orthodontic and surgical cases" presented by Dr. Romero Souto – specialist in Orthodontics (FOP-UPE); Adjunct Professor of Anatomy (UPE); Professor of Specialization in Orthodontics and Facial Orthopedics (FOP-UPE); Doctor in Dentistry (FOP-UPE).


Fitness centre

"What is the current scenario of the best profession in the world? Why did I choose dentistry? Which factor within the practice of dentistry do you believe will differentiate you in the market?". These were some questions thrown to the audience during Dr. Marcus Lima's interactive lecture, on the evening of March 22nd. Focusing participants on the entrepreneurial vision, without losing quality in training, was one of the points highlighted by the speaker.

Interweaving his professional experience with tips for success, Marcus involved the more than 120 academics and professors present, also highlighting personal initiatives, such as the project "Good Beetle" which carries out social actions aimed at the homeless population.

Finally, the guest left ten tips to be a dental professional connected with the present: 1) Humanology: "We don't take care of teeth, dream care!"; 2) Fad: "It is necessary to know what is going on, but also be consistent in the use of techniques that are in fashion"; 3) Social Networks: "What to post on the networks or not"; 4) Responsible Consumption; 5) Continuing Education; 6) Human Development; 7) Customization of the service; 8) Experimental Period: "The recent graduate needs to live many experiences"; 9) Purpose and Ethics and 10) Entrepreneurial Vision.

"Who is here is to give the best for other people's lives. In addition, we can make their dreams come true", pointed out the speaker.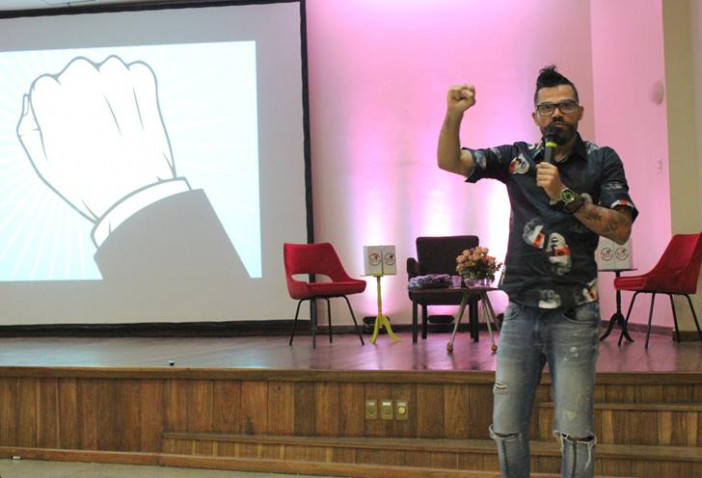 bahiana-pre-joba-22-03-2018-8-20180327103416.jpg