DENTISTRY DAY BAHIANA PROMOTES INTEGRATION
On May 21st and 22nd, Dentistry students from BAHIANA and other higher education institutions participated in the 8th Dental Conference of the Bahiana - JOBA. The event was held at the Academic Unit of Cabula with the aim of promoting knowledge and scientific enrichment, in addition to integrating the various colleges and schools of Dentistry in Bahia. The meeting is held by the students of the Dentistry course at Bahiana.
In addition to lectures, mini-courses, round tables and scientific activities, the meeting promoted a social action in oral health: the JOBA Comunidade. On that occasion, the students, supervised by teachers, attended to children and teenagers from public schools, located in Cabula.
Among the scientific activities, JOBA offered this year 10 workshops, 4 theoretical courses, 2 theoretical-practical courses, presentations in clinical, scientific and free themes forums and conferences for alumni. Nationally known professionals such as Prof. Professor at USP, Dr. José Mondelli, who taught the course "Aesthetics in Dentistry", and Prof. from the Master's Course in Periodontology and Orthodontics at the Institute of Health Sciences - North, Porto, Portugal and Professor of the Master's Courses in Dental Science - University of Barcelona, ​​Spain, Eduardo Saba-Chujfi, who taught the course " Periodontal Plastic Surgery".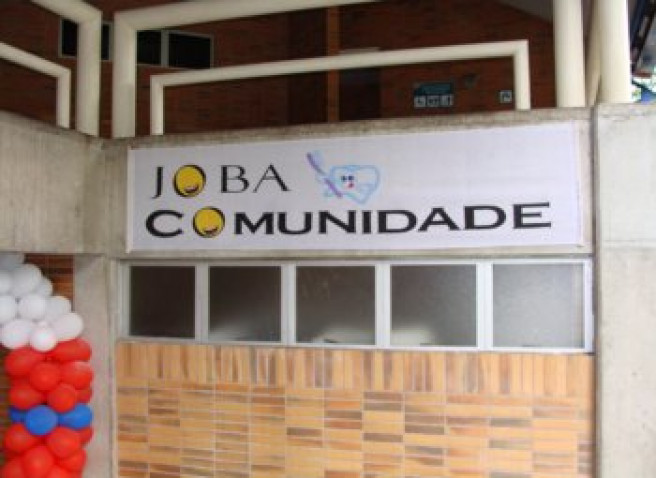 8_JOBA_DIMENSIONADA_350X255_(4).JPG